Let's face reality. It is difficult to take on the corporate giants and OOH advertising. Those billboards outside every city and competing against the skyscrapers are hard to beat, especially for a small business or start-up like you? So, what do you do? How do you let your customers know that you exist? How do you tell people that you can offer a superior level of services and product? In this distracting world of a shorter attention span than a goldfish, how do you plan to get ahead of your competition? The solution to all your problem is digital marketing. The concepts, tools and techniques of digital marketing push you in a better position in terms of ROI, relationship management with customers in social media and competition.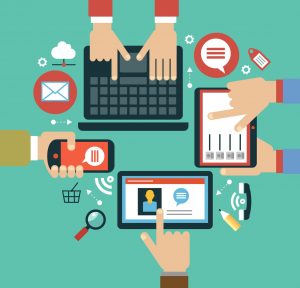 With digital marketing, you can choose your audience, listen to them and in return, make them listen to you. All of this is attainable at any budget or with digital marketing training- at no budget at all.
If you are still thinking or unsure about digital marketing courses , read on to know its 5-benefits that you are missing out on!
Within your budget- all the time
If you are a small business owner or a start-up, digital marketing can help you to arrive and maybe, the only chance at the redemption. Without burning your pocket, it helps you to reclaim your space on social media and on the internet. As far as its paid initiative such as PPC or Facebook ads are concerned, you can choose to stop and start it when you deem fit. Besides, the money is deducted off your budget spend, when there is an impression for a particular time. Also, unlike traditional marketing, you don't have to spend extra during a festival or special occasion.
Quick and effective
Both the paid and non-paid aspects of digital marketing work holistically and in synergy. PPC and Facebook ads help you to make the right buzz for your brand and gain traffic whereas SEO and content marketing establish the presence of your brand in the long run.  The former is a quick and easy but the latter requires painstaking effort and takes about six-month to show the result.
Reach out to people who matter
The best part about digital marketing is that you can filter and narrow down your reach to the people who might be interested in your services/ product. In traditional marketing, you have a billboard or newspaper advert that everybody sees yet a few react. With social intelligence tools and techniques, you not only can understand what they are saying about you but can also reach out to them via relevant channels.
The customer relationship management grows leaps and bounds with digital marketing too. You can understand and explore your customer base, can listen to their grievances and offer one-on-one interaction.
Tangible results- for every second
Even if you have cutting-edge tools and security personnel with a clicker in hand to analyse the footfall at the store, nothing can compete with digital marketing. With digital marketing tools, you can keep a track of each impression, starting from the number of customers visiting the website or social media, people showing interest in your products to people who are dropping mid-way and to the ones who have visited the website or page twice. You can understand which marketing campaign is yielding you better results in terms of ROI and traffic and what you should improve further upon.
Unleash your creativity
While there are a few concepts and techniques of digital marketing that one needs to follow, it is pretty much liberating and can be experimented with. Be it the recent meme, a gif or a banner, you can be as creative as you would like to when it comes to striking a chord with your customers. However, you would like to stay cautious and not hurt sentiments of the netizens across the world.
In a nutshell, digital marketing is indispensable for small and big business alike and if you haven't started it already, the time is now! With digital marketing, you can proactively narrow down the intended customers and make an effort to reach out to them – instead of waiting for them to know and come to you.  Don't postpone it anymore and get it implemented for your business today!